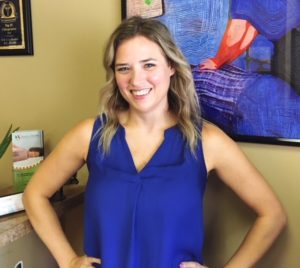 Dr. Hannah Martin is a Chicago native who has always had a passion for helping others. She felt she could make the most positive impact on people's lives through natural healthcare, and with Chiropractic she is able to follow her passion every day. She believes Chiropractic care can benefit people of all ages, not only when they are injured, but also for the prevention of injury and illness.
Dr. Martin attended Loyola University in Chicago and graduated with a Bachelors of Science in Psychology in 2012. She completed her Doctor of Chiropractic degree in 2016 at National University of Health Sciences in Illinois. In addition to fundamental Chiropractic care, Dr. Martin is also certified in Acupuncture, which she loves to incorporate into her chiropractic treatments.
Dr. Martin currently lives in Woodbury, CT. She is an avid runner and snowboarder, and she takes advantage of the hiking trails and nearby ski areas as much as possible. She can be reached personally at hmartin559@gmail.com.