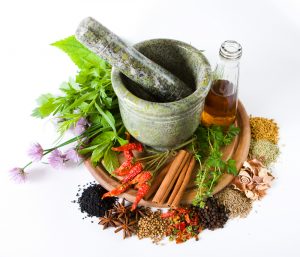 Naturopathic Medicine is about treating the person, not the disease.  It focuses meticulously on investigating, finding and treating the root cause of both acute and chronic disease.  Naturopathic Medicine is specifically designed to minimize the risk of harm by using nature's own medicine to assist your body in the healing process.  It can also be used cooperatively while being treated through conventional medicine, although many times our patients find that they can find everything that they need solely through naturopathic medicine.
Naturopathic Medicine isn't just about helping people with an acute or chronic condition.  Naturopathic Medicine is also about preventing disease before it has a chance to develop.  Preventative medicine is always the best option for obvious reasons.  Prevention focuses on investigating the overall health of the individual, and on designing a plan that meets one's individual needs, which involves strengthening the body's innate ability to be free from disease.  To prevent disease there must be a concentration on what's coming into the body in terms of foods, drinks, and chemicals.  It also involves doing the things that the body is designed to do, such as moving around (exercising correctly), as well as minimizing our mental stressors while being in a health state of mind, and in keeping our bodies' clean from the ever increasing environmental toxins that surround our lives.
Naturopathic Medicine has been in existence for many years and used successfully in the prevention of disease, and in treating people with many different acute and chronic health issues.