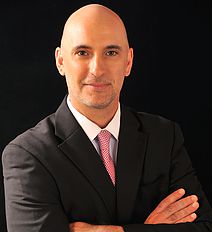 Dr. Salvatore Fiorentino, ND, MS is a licensed Naturopathic Physician, and is the founder of The Center for Natural Health.  He is a graduate of the College of Naturopathic Medicine, University of Bridgeport, where he earned his doctorate.  In addition to earning a doctorate, Dr. Fiorentino earned his master's degree in Environmental Studies and Science from C.W. Post, Long Island University, where he graduated Magna Cum Laude.
Prior to medical school, Dr. Fiorentino first began his health care training as an Emergency Medical Technician (EMT), and maintained his certification for over ten years. While employed as an EMT, he completed his bachelor's degree in education and pursued his interest in teaching science. He taught science in New York State and still maintains his permanent certification as a biology teacher. In addition, Dr. Fiorentino was also a certified personal trainer and New York State certified athletic coach during his time teaching.
Dr. Fiorentino considers his background in teaching as an asset to his Naturopathic medical training because he believes it helps him to better listen, understand and educate his patients, while empowering each individual to pursue optimal health.
Dr. Fiorentino is a leader within the medical community and combines his extensive knowledge and training in naturopathic therapeutic techniques with his background in the sciences, in treating people with many different types of conditions, including, but not limited to, Hormone Conditions (both women and men), Autoimmune Disorders, Weight Loss Difficulties, Fatigue, and GI/Digestive Issues.
Dr. Fiorentino is excited to have joined the Back to Health family and looks forward to helping everyone rid themselves of their ailments and reach their optimal health.