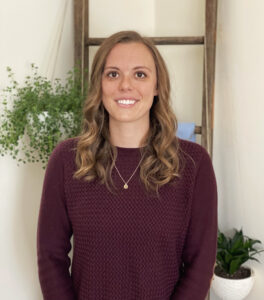 Dr. Kaitlyn Flaitz grew up in a small town in Western NY where the principles of respect
and positive treatment were instilled in her everyday life. Dr. Flaitz was first introduced to the
chiropractic field while participating in a high school shadowing program. During that time, she
was able to witness the positive and dramatic impact the chiropractic profession makes on an
individual, family, and community. Dr. Flaitz found her passion at that point, and knew that
studying chiropractic was her path to make a difference in peoples' lives.
Dr. Flaitz graduated from SUNY College at Brockport in 2017 with a Bachelor of Science
degree in Exercise Science. She received her Doctorate of Chiropractic in 2020 from New York
Chiropractic College in Seneca Falls, NY. Dr. Flaitz integrates the use of diversified chiropractic
adjustments, soft tissue manipulation, rehabilitation exercises, and patient education to provide
well rounded care. In the past, she has also had the pleasure of treating a large variety of
patients, including pediatrics and pregnant mothers.
Dr. Flaitz currently lives in Ridgefield, CT. During her leisure time, she enjoys relaxing
with her family and dog, Max, reading a good romance novel, and sampling local wineries.
Being new to the western Connecticut area, she is excited to be able to explore the amazing
local charms while helping people in her new community.